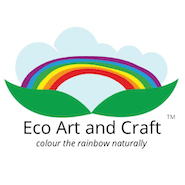 It's never too early to teach children about environmental responsibility! Introducing Eco Crayons, the natural, biodegradable crayons made from plant-based materials that are non-toxic and free of chemicals. They come in shapes, sticks and paints, plus they're vegan and biodegradable. These crayons are perfect for kids of all ages who want to help protect the environment while they color!
Ready to take your coloring game to the next level? We offer a variety of shapes, sticks, and paints that are made with natural ingredients and produce beautiful pictures. So ditch those toxic, plastic crayons that harm the environment and know that our products will never harm the environment or your health.
Our Eco Crayons are made out of natural ingredients. They are a safe alternative to petroleum based crayons, just like our other products. Alongside shapes, sticks, paints and more, we now offer Eco Crayons in a variety of colors.
New Products
We search the world for quality, innovative and fun early childhood educational resources for families.
$

19.00

$

19.00

$

19.00

$

27.00