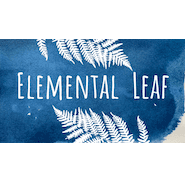 Imagine a world where your little one could spend hours designing, constructing, and decorating their very own masterpiece? Introducing Elemental Leaf an innovative company providing beautiful nature inspired art and DIY kits to inspire creativity in your child. Our unique art materials, kits and children's playroom designs are inspired by the natural world and will help your little one nurture their creative spark.
Nurture your child's creativity and their connection to nature with Elemental Leaf. Our original children's art materials, kits, and playroom designs will help spark the artist in your child. With our eco-friendly products that are inspired by nature, we'll help your little one find their creative side.
Encourage your child's creative spirit with Elemental Leaf's design-driven, nature-inspired art materials. Shop our online store to find everything your little one needs to get started—from DIY kits and playroom decor to hand-painted canvases.
New Products
We search the world for quality, innovative and fun early childhood educational resources for families.
It seems we can't find what you're looking for.