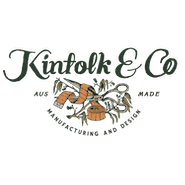 Kinfolk Pantry gives you the freedom to cut dough any way you like with a few flicks of your finger. It's so much fun, and kids have even been shown to become more creative, sensory-driven and coordinated while playing with dough. These will be part of your child's imagination and memories. Shapes are based on Nature depictions to make your next pastry creation an original masterpiece! Whether you're looking for a large sunflower, life cycle butterfly, moon phases, sky shapes, leaves or gumnut our dough cutters make a beautiful addition to your kitchen.
Details
Origin: Made in Australia with love.
Made from: Recycled wood-mill sawdust and PLA plastic.
New Products
We search the world for quality, innovative and fun early childhood educational resources for families.
$

9.90

$

13.20