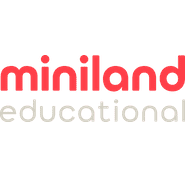 Explore the world of Miniland and their specialized Dolls, an educational toy for children. For children of all ages, These dolls are an important educational resource for children, they introduce children to the basic understanding of rules of relationships and coexistence, tolerance, respect for diversity. A perfect gift for children and a way to foster their curiosity, they help develop empathy and responsibility. Check out our Featured Miniland Anatomically Correct Doll!
Made in Spain, these anatomically correct dolls are dressed in their underwear and vanilla scented to smell like a newly born baby.
Made in Phytalates-free vinyl, they are soft and flexible to the touch.
Size: 21cm
Gender: Boy
Ethnicity: African
New Products
We search the world for quality, innovative and fun early childhood educational resources for families.