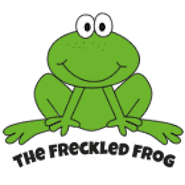 The Freckled Frog is a toy store with a wide range of playthings for children. We have educational toys, traditional games, and the most imaginative playthings for creative minds. Our toys are meant to ignite children's imaginations and provide them with the tools to grow into lifelong learners. Our toys are handmade and hand-made to be interactive and educational. We offer a range of products that are not just a toy, but an experience in themselves. Check out our Featured Products, indigenous symbols, tactile wooden numbers set, the happy architect farm and much more!
Below The Willow Tree's range has been curated by early childhood teacher Sara. Many of our items are open-ended and holistic. We also offer a great range of books for parents / educators.
New Products
We search the world for quality, innovative and fun early childhood educational resources for families.
$

34.95

$

29.95